THE DIGITAL GUIDE
Everything healthcare organisations need to know about digital marketing.
Download the report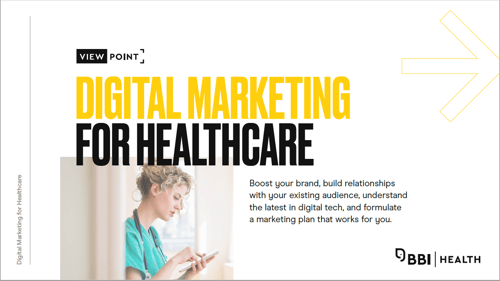 The way that we communicate and access information is changing, as the world adopts new technologies.
This is never more true than in the healthcare industry, but plenty of marketers are still relying on offline methods, rather than taking the leap into digital marketing.
This guide, formulated specifically for the healthcare industry, covers creating a reliable strategy, the best tools for the job, and advice on measuring your efforts. There's even a glossary of terms to make sure that you're up to date with the latest tech in digital marketing.
This guide has been created by the experts at BBI Health. Find out more about us, and what we can do for your business, here.