The future of in-home smart devices
Unlocking trends for multi-channel strategies to elevate brand performance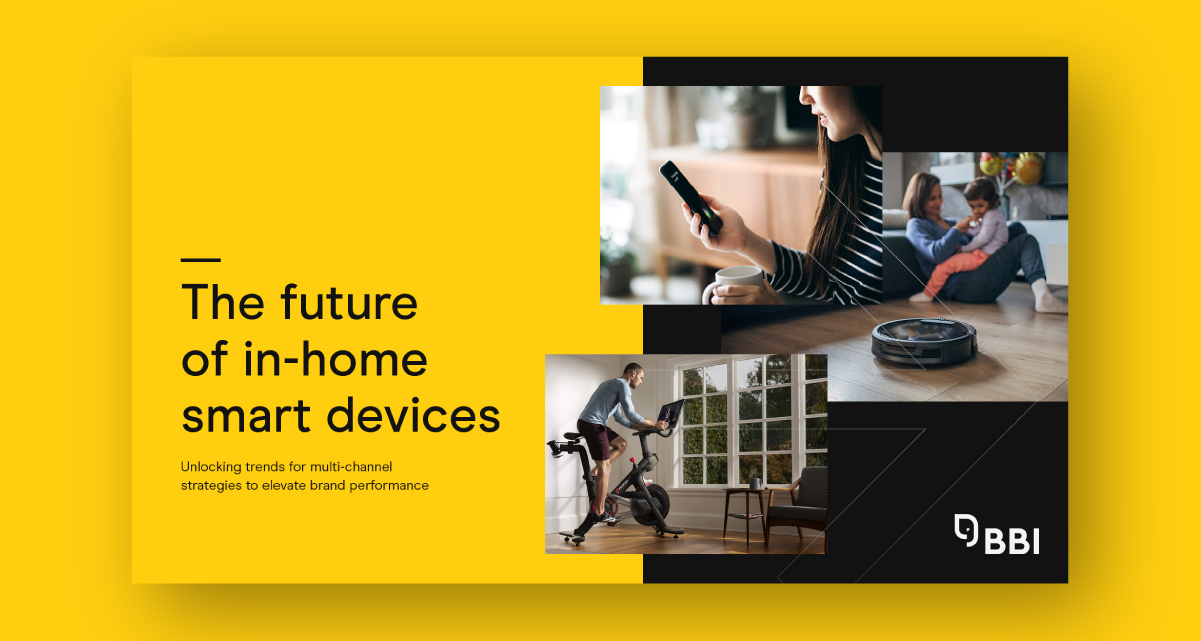 By 2025, there are estimated to be over 481 million smart homes across the world. We share the top five trends that are transforming the sector and what it means for marketers.
How brands reach their audiences, innovate and meet evolving consumer expecations during this digital era is more important than ever.
The future of in-home smart devices report includes in-depth research and analysis into tech, digital and consumer trends for ambitious marketers looking to improve their digital marketing strategy.
What's in the report:
The Smart Home Audience - uncover useful insights on how to best engage and retain customers.

The 5 most important tech trends for brands.

Guidance on building a strategy for growth in a complex landscape.
The report has been created by BBI. You can find out more about us here.