The future of wearable devices
Uncovering the key drivers for buying behaviour through a global crisis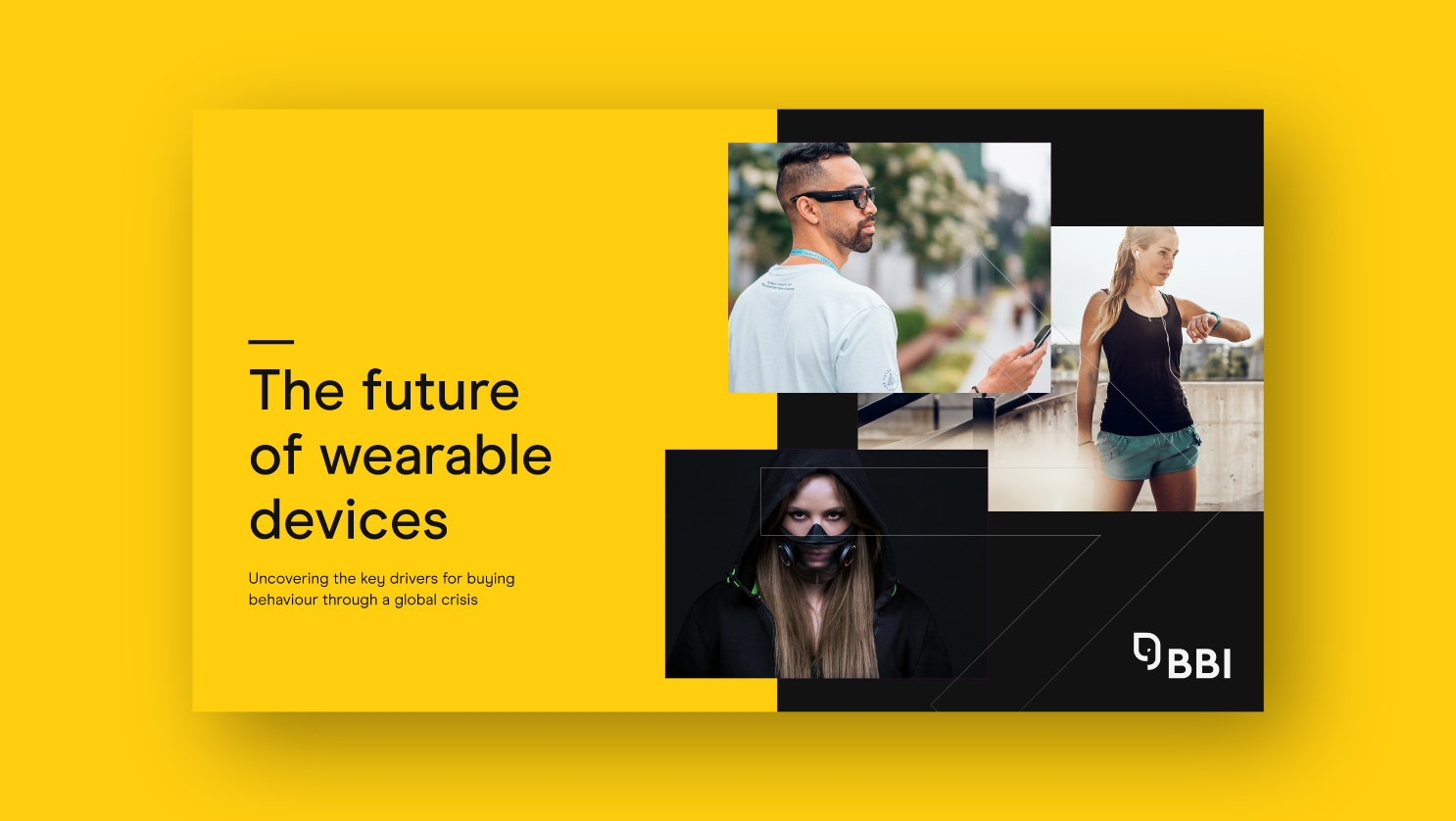 By 2020 it was estimated that 75 million wearables
would be worn in the workplace. Given the unexpected circumstances of the pandemic, the wearable market is facing new challenges and trends to adapt to.
But what will be the key drivers for wearable brands to thrive following this huge disruption? How can marketers keep their most valuable audience segment engaged?
How brands reach their audiences, innovate and meet evolving consumer expecations during this digital era is more important than ever.
'The future of wearable devices' report includes in-depth research and analysis into tech, digital and consumer trends for ambitious marketers looking to improve their digital marketing strategy.
What's in the report:
Changing expectations of the wearables audience

The 5 most important tech trends for brands.

Implementing an agile strategy in times of change
The report has been created by BBI. You can find out more about us here.